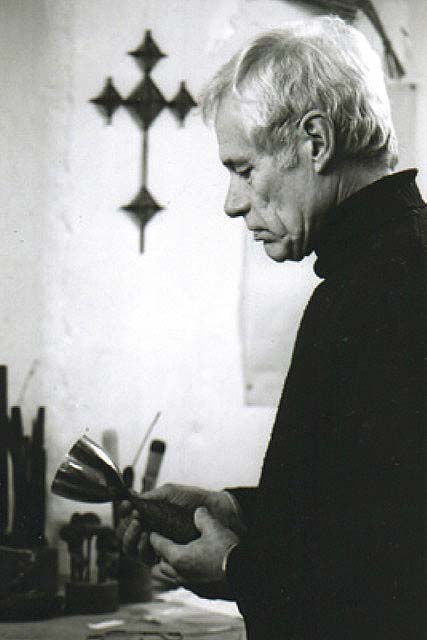 HISTORY
The late Peter Donovan, master silversmith (1942-2023), began his career in Ireland when he was invited to join Kilkenny Design Workshops in 1964. His skills as a silversmith and designer were internationally recognized when he was awarded the California Gold Medal in 1968. He branched out on his own the following year, designing and making silverware for many illustrious clients while still designing for KDW. Designing, making and the desire to pass on his knowledge through teaching have been foremost in Peter's career. Excellence in design and silversmithing are at the core of Donovan Silversmiths.
A FAMILY LEGACY…
Peter's daughters, Victoria and Denise, joined Donovan Silversmiths in the 1990s. Victoria trained as a silversmith at KDW and later with her father, Peter. Denise trained as a goldsmith with the late Rudolf Heltzel.
Together they have worked on many and varied projects in churches and private collections throughout the world. Victoria has continued the legacy of Donovan Silversmiths, ensuring excellence in design, silversmithing and the preservation of this ancient craft through teaching. Peter's granddaughter, Molly, began serving her apprenticeship at Donovan Silversmiths in 2021.